Smart Systems has acquired Matrix Installations. Learn More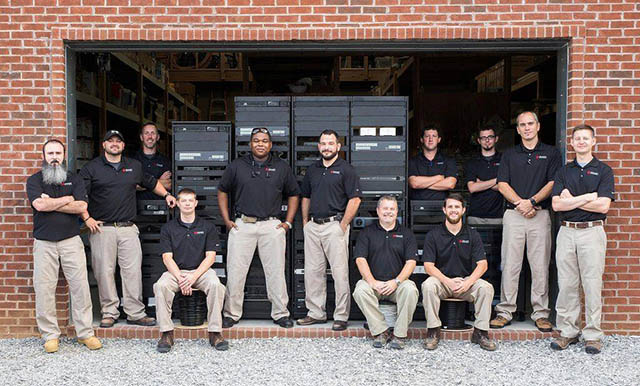 Smart Systems is a leading provider of audio, video, collaboration and security solutions.
We have earned our clients' trust by diligently serving them for over 15 years. We listen carefully, offer advice thoughtfully and execute with precision.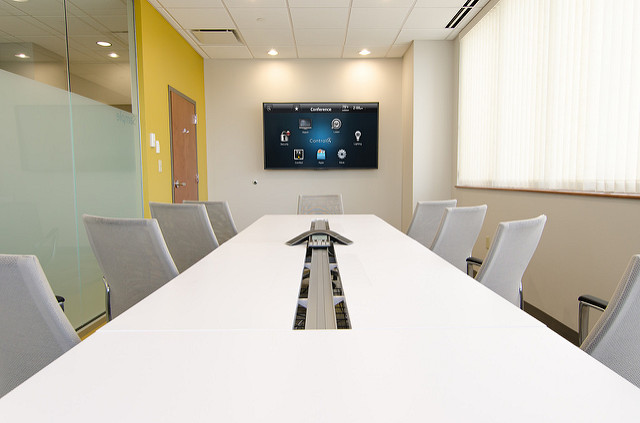 Commercial Solutions
We help teams collaborate and share content by using conferencing, audio and video and visualization technology.
Learn More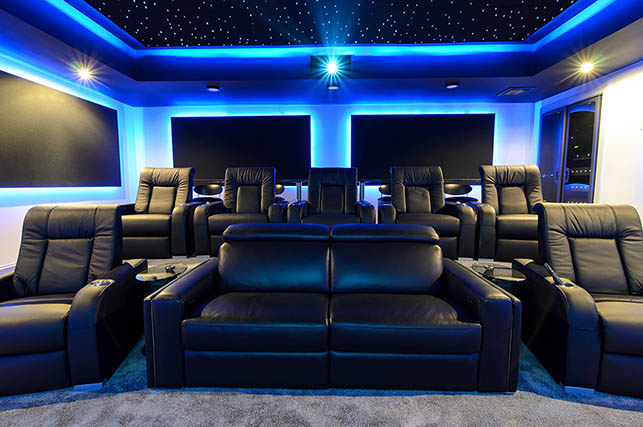 Residential Solutions
We are one of the top 100 largest residential systems integrators in the US. We have a talented group of people ready to help you.
Learn More
What our clients are saying
Working with Smarthomes was a very positive experience. The work was done in a professional manner and promptly. Everyone I dealt with has been accommodating and helpful. I will definitely call on them in the future.
Martha Hutchison
I called Smarthomes and they came immediately to help this lady in distress. They checked out everything and agreed to take on the problems and promised that my system would run flawlessly when they were finished. Am I happy? You bet!
Lurlene McDaniel
Smarthomes did an excellent job for us in the installation and teaching us the system. You provided exactly what I wanted with no pressure to do more. I am planning on upgrading to some extra features in the future.
Stuart Bush
Hats off to Tony, Ben and Jon and the rest of the crew. We know ours was a tough installation, but you guys pulled it off. You went above and beyond the call. What a great bunch of guys.
Dean and Nancy Romine
Smarthomes gives you a great investment! They hire the best staff. They install the best equipment. They provide the best support.
Patrick A. White
Thank you all so much for how you have changed our lives at home with the wonderful sound system and TV add-ons (Apple TV) and Sonos. Just wanted to let you know we are thankful and happy customers!!
Lana Sweenie
Smarthomes exceeded my expectations by digging in, understanding the problem from end-to-end, and designing and delivering a system that provides all the required functionality and has performed flawlessly since day one.
David Reid, VP & CIO
Krystal
I am not only impressed with the professional quality of management and the technicians, but the friendly manner in which they operate. They quickly became family, and soon produced top quality video/audio, all simplified. Thanks Smarthomes Chattanooga, for a job well done.
Irvin Rowland
Smart systems just completed TV and audio for State of Confusion. This is their fourth project they have done for us. All work has been exceptional, and their staff are true professionals. Highly recommended.
Robert Werk, COO
Square One Holdings
In a time where customer service is almost non-existent, Smarthomes Chattanooga and all of their employees go way beyond the expectation of what one might imagine! I would highly recommend Smarthomes Chattanooga for any new customer.
Leslie
Smart Systems completed an entire project for our new pool & fitness center including AV and security. The quality of their work was exceptional, their staff are knowledgeable and very professional. We now have a system that is second to none in any private club in the area. We will continue to use them to expand AV throughout the remainder of our campus without reservation.
Michael Murray, GM
Chattanooga Golf & Country Club
Our experience with Smarthomes Chattanooga was a positive one. Their staff was efficient, friendly, and reliable. With Smarthomes high tech upgrades, you will be the envy of all your friends and neighbors.
Nate
My experience with Smarthomes has been a pleasure. They do what they say, when they say; a rarity in this modern world.
Les Nation
The quality of customer service provided by Smarthomes ranks among the best Ive ever received from a retail business. I would highly recommend this company for top quality products and excellent service
Vicki Corbett
The installation was very professional and very well done. Mark and Mark did a sensational job and helped me get started on my new system!
Kelly Feehrer
We are two years into our Smarthomes entertainment system and still sit in awe of the visual clarity and excellent sound the system produces.
Jim Chandler
Smart Systems has knowledgeable and polite staff. This is the 2nd system they have put in for me and the installations have always been handled very professionally. The quality of the end product is top notch and they are always available should you need service.
Wayne Brantley
I just want to comment on the superb experience that I have had with Smarthomes. The entire staff has been professional, responsive, and a real pleasure to work with!! For a builder, these are rare commodities in a material or service provider.
Randy Miller
Pron Construction, LLC
Smarthomes was able to provide exactly what we were looking for in an integrated media system. Smarthomes was competitive, responsive, and professional - I have and will recommend them with confidence.
Dan Pratt
I had always wanted a home theater system in my home. Smarthomes provided me not only the system, but the TV and found a cabinetmaker that make my arrangement the envy of my neighborhood.
Doug Thompson
I must say, the crew that installed my equipment were the most kind, hard working, knowledgeable, and friendly people I´ve had the pleasure of doing business with. It was a very professional install with extreme care taken to preserve the newness of my house.
Rick Hanson
Smarthomes is amazing! I could never have imagined my home entertainment system could sound and look so good!!
Eric and Dina Schimpf
The service was excellent, from the time I met with the salesman to the time the system was installed. The system sounds and runs great! My wife likes it because there are no wires, no cable boxes and one remote … nothing to do except watch, listen and enjoy.
Mark Giacini
We were so pleased with our Smarthomes installation. The entire team was very friendly and professional. We look forward to many years of convenience and entertainment in our very smart home.
Sue and Al Lepper
For my Dedicated Home Theater that you put together for me, all I can say is WOW!!!
Dr. Bob Gallien